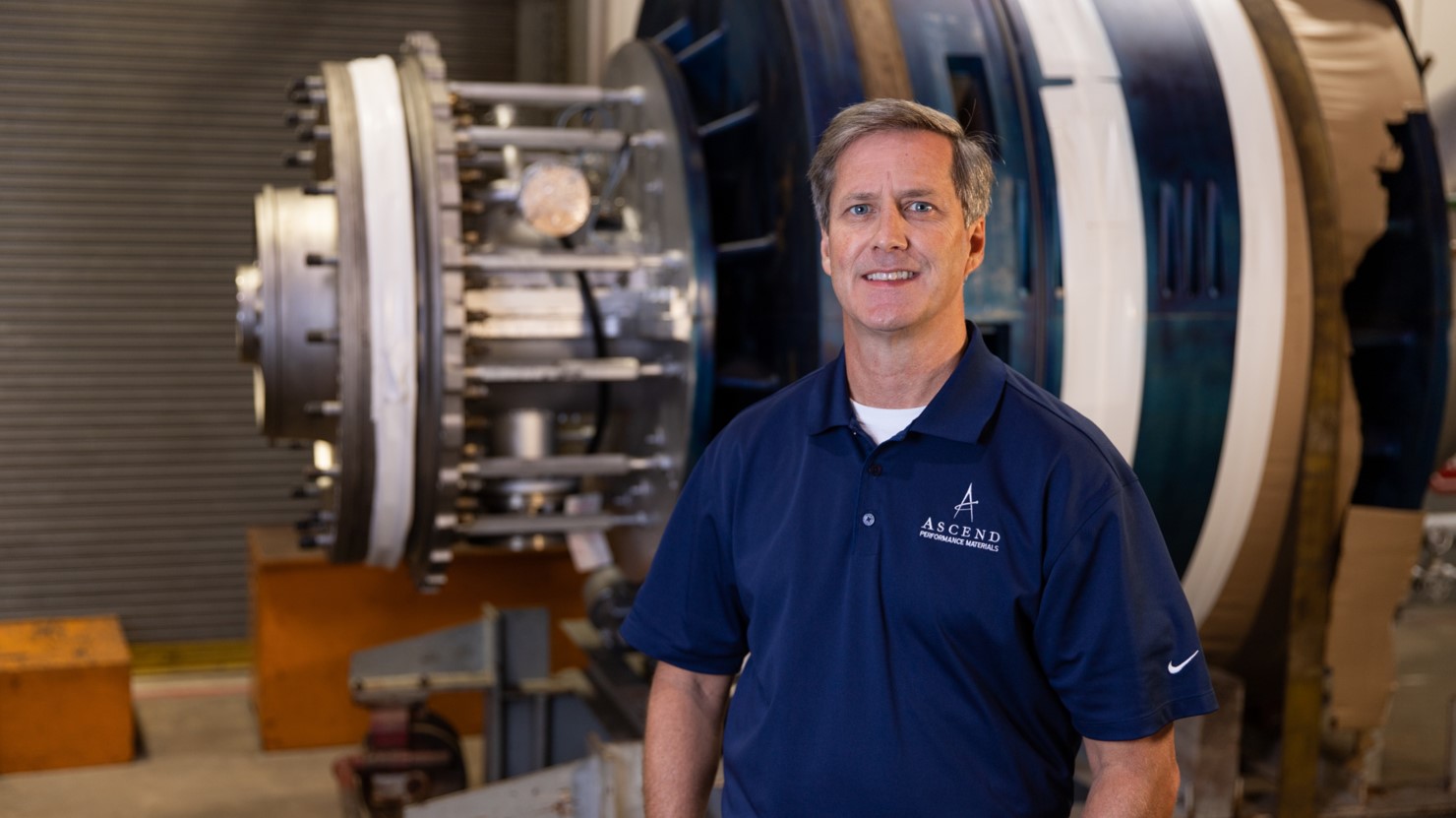 Mark Browning lands in Pensacola after weeks working in Greenwood. Before that he was in Chocolate Bayou. As principal maintenance specialist, Mark is leading the operational entitlement efforts that support maintenance work processes. He has been quietly making changes at the sites that speak volumes across the company.
A quiet force. This is how John Johannemann, senior director of reliability and maintenance, describes Mark. "He arrives at our site, doesn't broadcast his presence and gets to work," says John. "Mark is here to find out what we need to do and what is best for the site."
Mark understands and respects that every site has its own way of doing things. "I don't work at their site. I'm not here five days a week. You have to be respectful and listen to those who put in the long hours."
The purpose of OE is to refine detailed workflow processes to make them more efficient and effective to reduce unplanned events and downtime at the site. With more than 20 years at Ascend in maintenance and reliability, Mark knows exactly what to look for.
Sometimes people need a little convincing. "You can't tell people we are changing their processes and not tell them why," says Mark. "These are processes that have been in place for years. I have to explain the gaps I've found and that there is a need for change." After that, Mark says it's all about patience and persistence.
In Greenwood, Mark made improvements by reviewing the maintenance process and conducting SAP training. After an initial commitment of three weeks on the project, Mark returned to the site for nine more weeks to complete the improvement efforts and train newly filled operations coordinator positions on their roles. "I knew my job wasn't over," says Mark. "I was a core team member in implementing the program, but wanted to make sure we had the people needed to make it work."
"Mark was instrumental in the training for the maintenance flow process," says Michael Walters, senior site director at Greenwood. "Before Mark left, he made sure the deployment, training and execution of the OE initiative was complete. Now, our site is running at its highest efficiency since the implementation of the maintenance work flow process three years ago."
To make sure the new processes are followed long term, Mark created 40 to 50 training documents that included SAP system maintenance, how to assign people and several other procedures. "I could have easily done my work and left," says Mark. "But that's not my nature. That's not how I was raised. I want Greenwood to be successful, which means Ascend is successful."
Mark sees it as his responsibility for the company to be successful and to also pay it forward. "I've been fortunate to work with great people here at Ascend," says Mark. "Now I try to be the great person other people meet. I want to provide the tools and training to make sure they succeed."
"Everybody has a job, but Ascend gives you opportunities to do different things and has allowed me to have a fulfilling career."