The Ascend Cares Foundation, a nonprofit organization funded and led by employees of Ascend Performance Materials, announced today the building and donation of 10 playhouses to children with disabilities.
The entire project was coordinated with the Brazoria County Association for Citizens with Handicaps (BACH), a nonprofit organization that provides therapeutic, educational and social programs to children with special needs throughout Brazoria County, Texas.
"The playhouses will brighten the lives of not one, but 10 families," said Rachell Gold, director of the Ascend Cares Foundation. "This is the kind of project that really speaks to the core of Ascend Cares. We partner with strong community organizations, like BACH, to help fill needs around our focus areas like education and health care."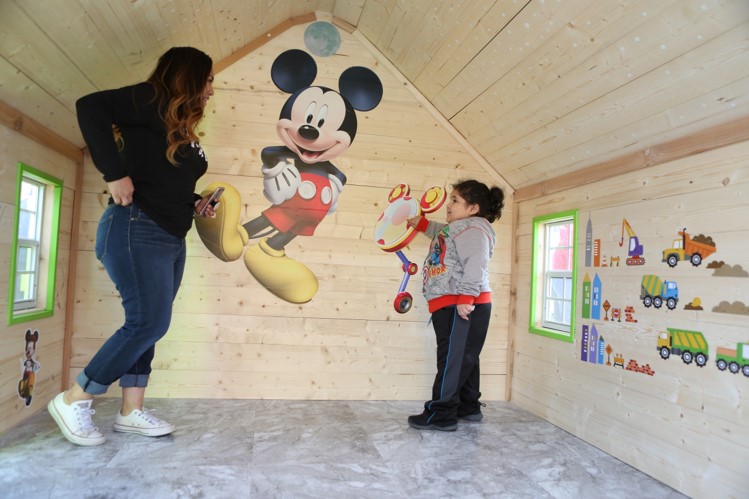 The playhouses were sponsored by Ascend Cares and built by volunteers from the Ascend Performance Materials' site in Alvin, Texas.
Ascend Cares volunteers met with each family to learn about the child's needs and preferences, then designed and built a unique playhouse for each child. In total, more than 130 volunteers across ten teams took part in the designing and building of the playhouses.
"Our partnership with Ascend Cares has been amazing," said Ashlee Beagnyam, clinic director at BACH. "We work with children to help them reach developmental milestones. The playhouses will make an incredible impact on the children and their families."
"I am happy that we were able to put smiles on these children's faces," said Rohit Aggarwal, Ascend's senior project engineering manager and Ascend Cares site leader, both for the Chocolate Bayou site. "The playhouses were customized according to each child's needs; giving them a safe, accessible and stimulating space in their own backyards."
Ascend Cares previously partnered with BACH in the creation of a sensory room for children receiving therapy at Buster's Kids, an outpatient therapy clinic located at BACH's main office that provides occupational, physical and speech therapy from infancy to 20-years-old.