Ascend Performance Materials to Deliver Technical Presentation at Plastic Engine Parts China 2016
October 25, 2016
---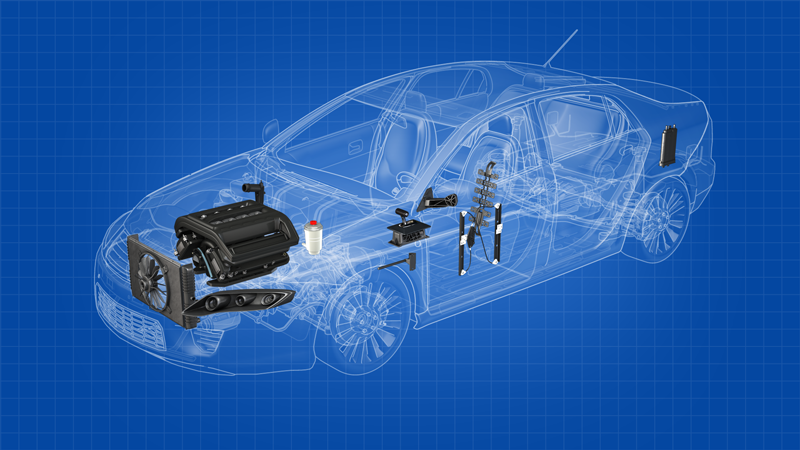 Dr. David Liu of Ascend Performance Materials will deliver a technical presentation on the company's under-the-hood technologies at Plastic Engine Parts China 2016 on Wednesday. The presentation, "High performance PA66 with enhanced high temperature properties," will be delivered at 11:30 a.m. at the Renaissance Shanghai Zhongshan Park Hotel and focus on Ascend's Vydyne® offerings for powertrain and cooling systems components.
Plastic Engine Parts China 2016 is a one-day technical conference that lasts from 8 a.m. to 6 p.m. on Wednesday. On Thursday, another technical conference, Automotive Fuel Systems China 2016, will take place at the same venue. At both events, Ascend will be exhibiting in the conference's main ballroom and members of the company's sales and technology teams will be available for more information.
Dr. Liu is a technical director based in Ascend's Shanghai office. His presentation will focus on Ascend's HR and HT product lines of Vydyne®PA66, which are used around the world in charge air coolers, radiator end tanks and other under-the-hood components.
Vydyne® R530HR, used most commonly in radiator end tanks, thermostat housings and other under-the-hood components, provides best-in-class hydrolytic aging properties and can withstand 190˚ C at 3,000 hours. Vydyne® R535HT, used most commonly in charge air coolers, can withstand 210˚ C at 1,000 hours and provide 50% retention.
"The fuel efficiency seen in today's cars would not be possible without the lightweighting opportunities offered by engineering plastics. Tomorrow's cars will have to do more with less fuel, and we continue to develop new PA66 technologies that can withstand heat, chemicals and vibration to help our customers adapt to these changes," said Phil Jeszke, global automotive segment leader for Ascend. "We are leading the way in providing materials for engine parts that can provide more power with smaller components and withstand higher temperatures."
Ascend Performance Materials is the world's largest fully-integrated producer of PA66 resin. In automotive, its polymer products are used under-the-hood, in cooling systems, in interior components, exterior components, and powertrain. Ascend's PA66 fiber products are used in air bags and tire cord.
---
---