---
Ascend's Pensacola team builds bikes for children
September 22, 2016
Team members at Ascendn's Pensacola site recently assembled 26 bicycles and donated them to a local organization that helps families and children in crisis.
The bike building activity was part of the site's APEX celebration, an annual event that celebrates the hard work of team members who are nominated for companywide recognition for their contributions to the business' continuous improvement program. About 75 team members attended the event held at the site's park pavilion.
Hattie Larson, a member of the APEX celebration planning committee, said each year the committee tries to have a fun activity that encourages team building. Last year, the teams built sand castles that represented the future vision of continuous improvement.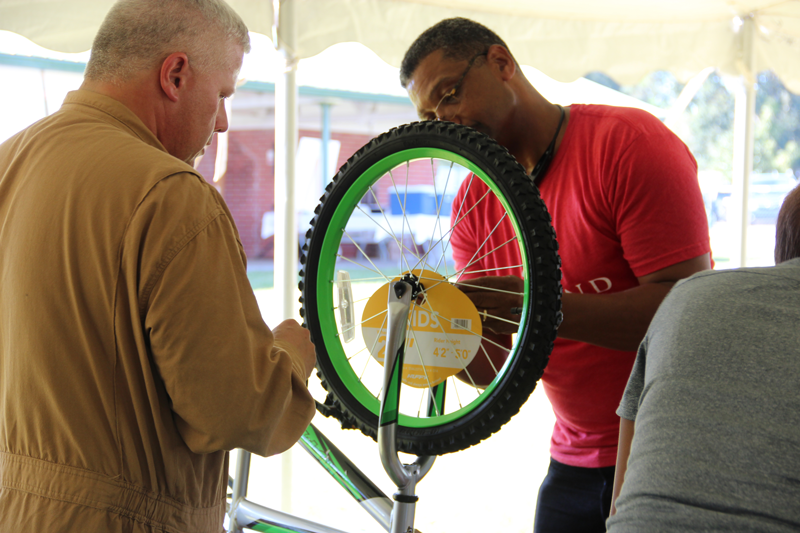 "This year, we wanted an activity that would benefit our community as well as tie into our work culture and values," Larson said.
Thirteen teams, each with five to six members, competed against each other in a trivia contest to earn enough coins to buy two unassembled bicycle. Once the teams traded their coins for bicycles, they had to completely assemble them.
Each team received a certain number of points for building the bicycles while also completing a series of other tasks, including creating a commercial for their new bikes. The teams with the most points won 1st, 2nd or 3rd place. The friendly competition generated lots of laughter and plenty of memorable moments.
A representative with the Children's Home Society of Florida received the bicycles on behalf of the children the organization supports. Each bicycle had a helmet attached to promote safety.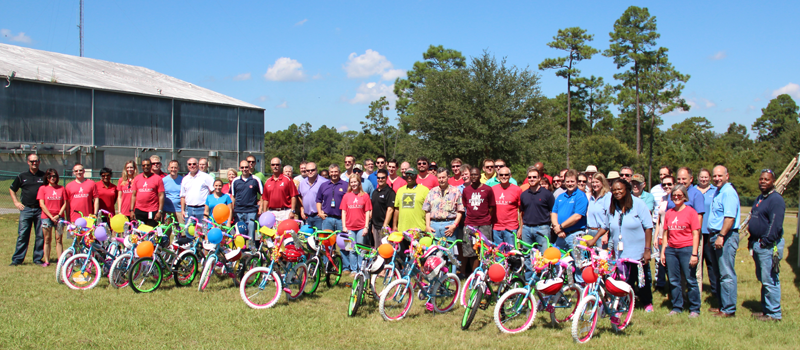 Latest

news

The bike building activity was part of the site's annual APEX celebration to honor APEX nominees and their contributions to improvement projects during the past year.
---
Ascend Performance Materials team member Greg Blanchard returned to his native Louisiana last weekend with a group of his colleagues to help the families living in some of the approximately 100,000 homes affected by the recent flooding disaster.
---