---
Automotive Powertrain Applications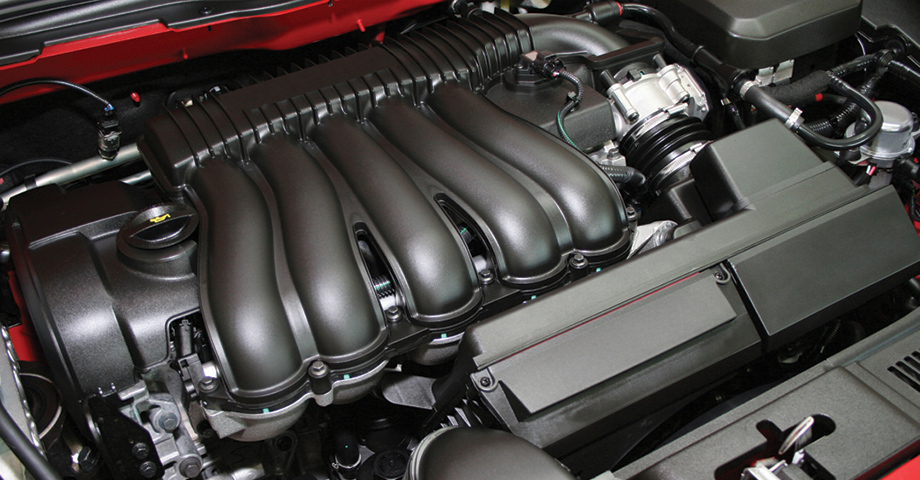 In the automotive industry, you need PA66 products that perform to a higher standard. Vydyne® resins and compounds help you get the most out of every part you produce. For under-the-hood applications, Vydyne products deliver superior chemical and heat resistance.
Ascend's expert applications development specialists help your engineers and designers develop innovative and cost-effective nylon solutions to satisfy your design criteria.
Application Uses:
clutch cylinder housing
engine torque rod
gasket carrier
oil filter center core
oil pan
timing chain guide
transmission baffle
transmission pan
turbo air duct
Vydyne® R533H
The Vydyne® R533 Series of 33% glass fiber reinforced nylons are available in natural, black and heat stabilized versions. They are general purpose, injection molding grades which are lubricated for good machine feed, flow and mold release.
Vydyne® R530H
Vydyne® R530H Nylon resins are general purpose polyamide, heat stabilized, hydrolysis resistant, 30% glass fiber reinforced resins. Available in natural and black. It is specifically designed to maximize the retention of physical properties when exposed to anti-freeze solutions at elevated temperatures. This product is also lubricated for improved machine feed and flow.
Vydyne® R228
Vydyne® R220 is a 40% mineral reinforced Nylon 66 resin formulated for improved impact strength. Also available in black as R228. It is an injection molding grade formulated to retain the inherent processing advantages of unreinforced Nylon 66 while enhancing rigidity, strength, and heat resistance. Vydyne® R220/R228 maintains the chemical resistance typical of nylon to a wide variety of chemicals, gasoline, oils, greases, and solvents.