If it involves a challenge, I'm ready to tackle it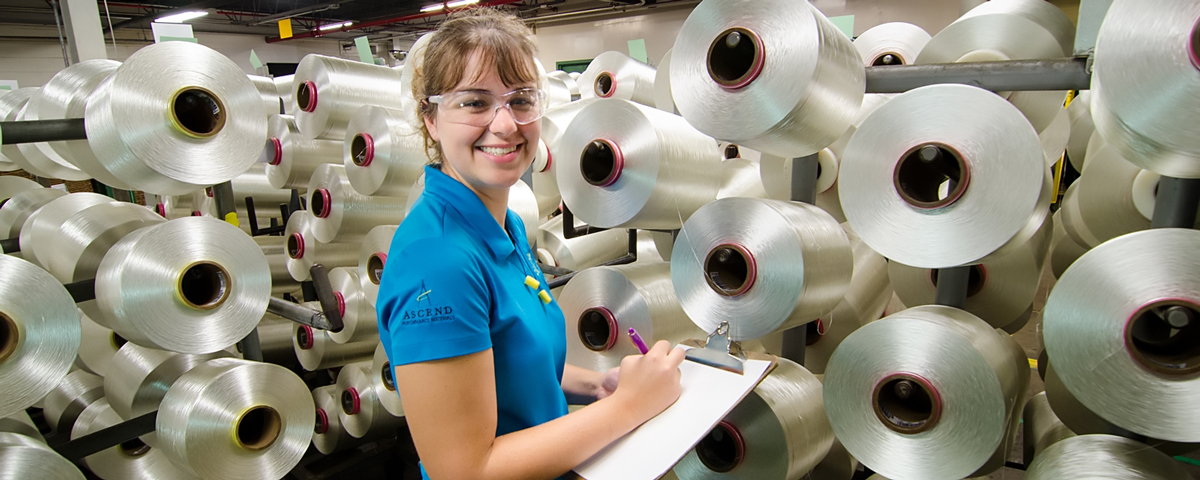 When it comes to making improvements in the industrial fibers unit at Ascend's Greenwood plant, Jeannie Kwarsick is the go-to person.
Jeannie started as a manufacturing engineer and quickly moved up to a technology process engineer dealing with long-term technology projects and process development. And, through hard work and training, she is also now one of the unit's A2E experts.
Jeannie has led eight improvement projects, including analyzing data when excessive off-grade material was produced from an industrial unit. Pinpointing several production issues, Jeannie and her A2E team improved the steam control system and replaced broken filaments sensors. In doing so, her team significantly reduced off-grade, saving the company nearly $100,000 in a single year. The project was nominated in 2015 for APEX, and Jeannie is now moving to the next level of A2E leadership – black belt.