Polyamide 66's unique properties have made it the material of choice in solving technical challenges in a number of industries. Due to conflicting reports on long-term PA66 availability, we believe it is necessary to restate our commitment to meeting increased market demand, supporting our customers and maintaining reliable operations.
The fact remains that PA66 provides the best mix of value, performance and processability among the various thermoplastics available today. As the largest fully integrated producer of PA66 and a supplier of PA66 into diverse end-use applications, Ascend Performance Materials is committed to providing high-performance polyamide solutions to the automotive, electrical and electronic, cable tie and consumer and industrial markets.
Our stated capacity expansions are designed to support our customers' growth. The announced 2018 40kt adiponitrile expansion is nearly complete and work is underway to begin our further 180kt adiponitrile expansion by 2022. We plan to continue adding capacity to relieve the bulk of constraints felt in the market.
There is a reason PA66 is in such high demand. Ever-increasing performance requirements and some of the highest production numbers we have seen across industries have made PA66 the material of choice. Replacing PA66 with another material has costs beyond availability and price.
Ascend recognizes that nylon 6,6 availability is currently constrained and we are working with our customers to help relieve that constraint where possible. Our recent acquisition in Tilburg, Netherlands, is running at full capacity producing engineered plastic compounds for our European customers, including those who serve the automotive sector.
Similarly, our facilities in Foley, Alabama, and Greenwood, South Carolina, are producing at optimal levels to support our customers with compounds and fiber.
Our Pensacola site remains under force majeure, however, production is around 90 percent of capacity.
PA66 availability will continue to be constrained for the short term, but we are committed to meeting the long-term needs of our customers and supporting their growth with high-performance polyamide.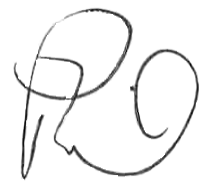 Phil McDivitt
President and CEO, Ascend Performance Materials