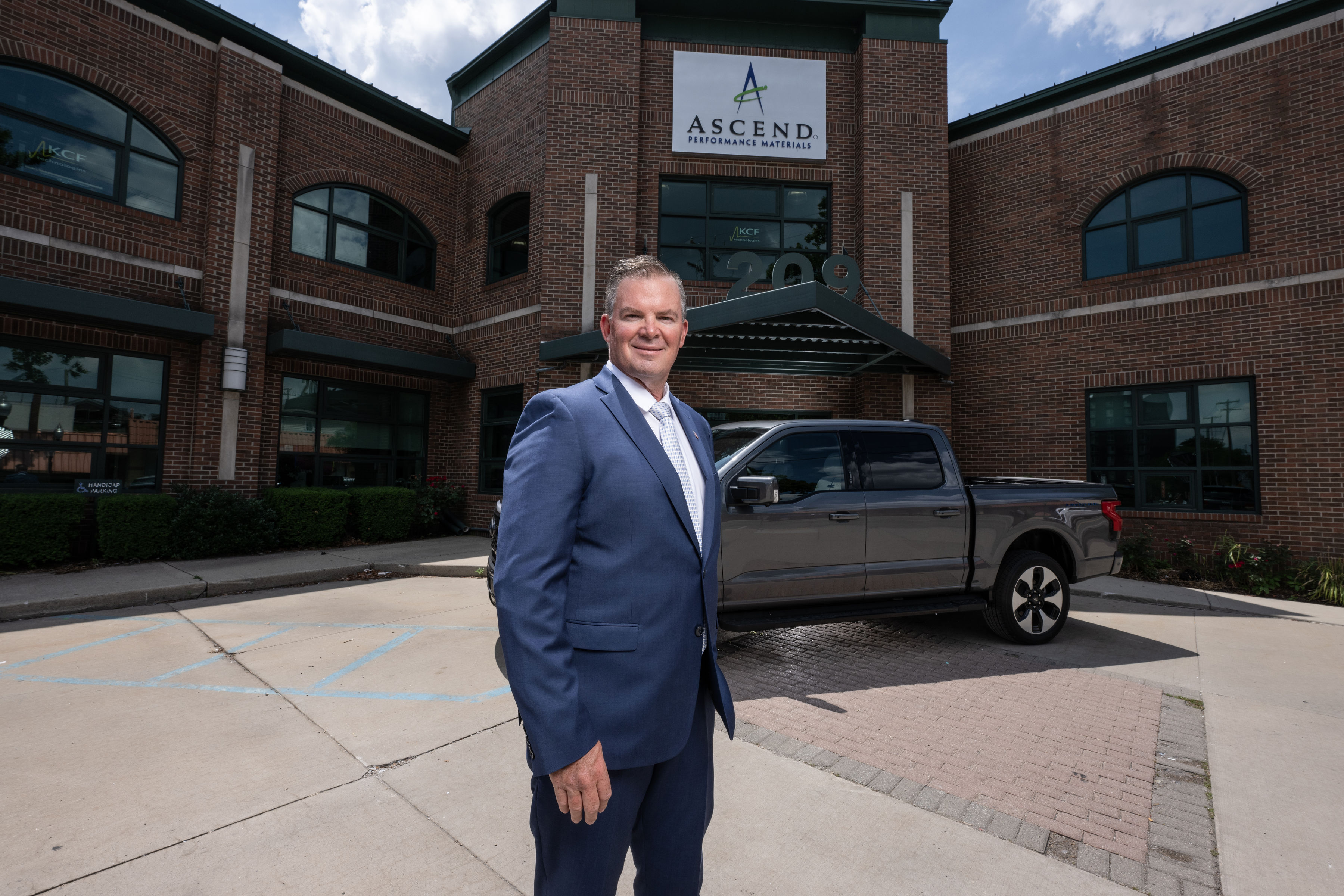 Hundreds of conversations, meetings and details over the course of months or even years can go into developing a new business partnership. For John Slaven, however, there's one moment that still gives him the biggest thrill.
"It's the close," he says. "Closing a new deal and receiving that first signed purchase order is such a significant moment. There's nothing like it."
As a principal business development leader for Ascend's polyamides segment, John's role is to identify potential new customers, make a connection and build a relationship, ultimately leading to a new business agreement. It's a long and complex process that he has perfected thanks to strong technical skills, outstanding customer focus, plenty of patience and a solid team.
Watching his father do business gave John firsthand exposure to the world of sales while growing up, but he chose a different path at first. After obtaining a materials science degree, he engineered a variety of products for several manufacturers, even designing seats for Formula One cars at one point. This experience with materials would prove invaluable when he shifted to business development midway through his career.
Once he discovered his strong knowledge of engineering could help companies acquire the right materials to make their products, he found his true calling.
"It's not just selling resin," says John. "You have to get to know a customer and learn their business. There are so many steps to gaining a customer's confidence, sometimes it takes years."
But when someone is truly interested in helping their company, customers take notice. Lisa Morton, strategic sourcing manager for TE Connectivity, says John elevates their business relationship with Ascend to a strategic partnership.
"He's very passionate in what he does and will always find an answer or a response for us," Lisa said. "We don't get this type of support from every supplier. John truly cares about TE Connectivity."
When it comes to building long-term business, John says being customer-focused and building relationships is more important than being a salesman. "I don't pursue new business through the purchasing department," he says. "I start by making connections and asking about their challenges. You have to find out where a customer is going and how you can help them get there."
"Customers love him," says sales director Kathy Marker, John's manager. "He's helped one large automaker so much they want to give him an office at their site. John helps customers solve problems and makes things easier for them. That's the way to win business."
While John excels in using his knowledge of Ascend's materials to help customers innovate, he's quick to point to his team when talking about success.
"You simply cannot do this alone," he says. "I have amazing partners in technology who are always helping, and Ascend has such a strong team in legal, manufacturing and supply chain – so many people help the details come together to get a new deal to the finish line."
That finish line continues to motivate John to serve customers, inspire colleagues and seek out new business opportunities. Ascend's customer-focused value is frequently summed up with the phrase "When our customers win, we win." For John Slaven, it's hard to imagine a more fitting motto.
"I love to win," he says. "Winning is what gets me excited to go every single day."