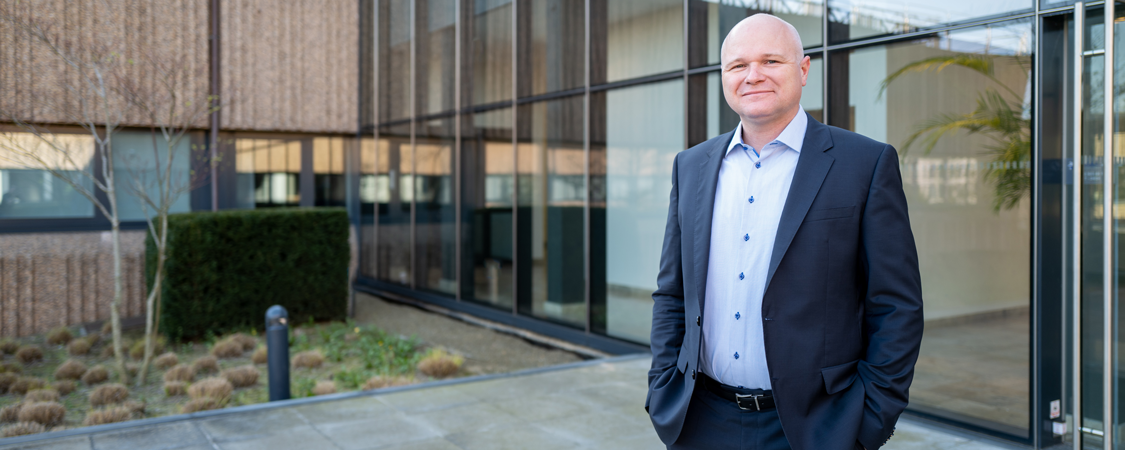 When a customer agrees to a deal with a supplier, it's a sign they have confidence in the company and its products. But it's how a supplier treats a customer after a contract is inked that leads to strong relationships and repeat business. For Olivier Piernot, building that trust with customers has been a focus throughout his entire career.
Professional development
One role model who helped shape Olivier's approach to customer service was his university polymer science professor. While working toward his chemical engineering degree at Ecole Nationale Supérieure de Chimie de Mulhouseat, Olivier was impressed at how his professor interacted with students, colleagues and people from the industry. "He had a genuine connection with others," said Olivier. "I was learning about the type of professional that I wanted to be in life."
After earning his degree, Olivier worked with his professor in the school's polymer science lab and saw how he conducted the trials. "When performing analysis, he explained the results based upon facts," said Olivier. "Without bias, he provided alternative options." Olivier knew the same direct and honest approach would build trust with his customers.
Working between two worlds
Olivier, now a senior product applications development manager, was already well known in the industry when he joined Ascend as one of the first employees in the Belgium office in 2009. Thanks to his well-established reputation, costumers knew they could talk openly to Olivier if they had a specific product request.
One customer challenged Olivier to make a material for a radiator end tank that could withstand higher temperatures. Olivier created a global product development team, bringing together commercial, technical and manufacturing partners from Pensacola to Tilburg to create a new product.
"I commend Olivier on the dedication for his customers," said Steve Manning, senior product technology director. "He puts in a full day's work at the Belgium office, spends time with his family and then logs on his computer to see if the product development team in Pensacola needs anything."
Listening to the customer
When testing for the radiator end tank, Olivier worked with the customer to understand their specific needs – not only temperature resistance but also resistance to new engine coolants that were more aggressive for road de-icing salts.
Olivier was able to present to the customer a product that not only met their requirements, but also led to an improved HR grade that is commercially successful for radiator end tank applications and used by a recognized automobile manufacture.
"The amount of dedication that Olivier gives to our customers translates to trust for Ascend," said Steve. "This trust has been built through years of dedicated technical support and leadership from Olivier."