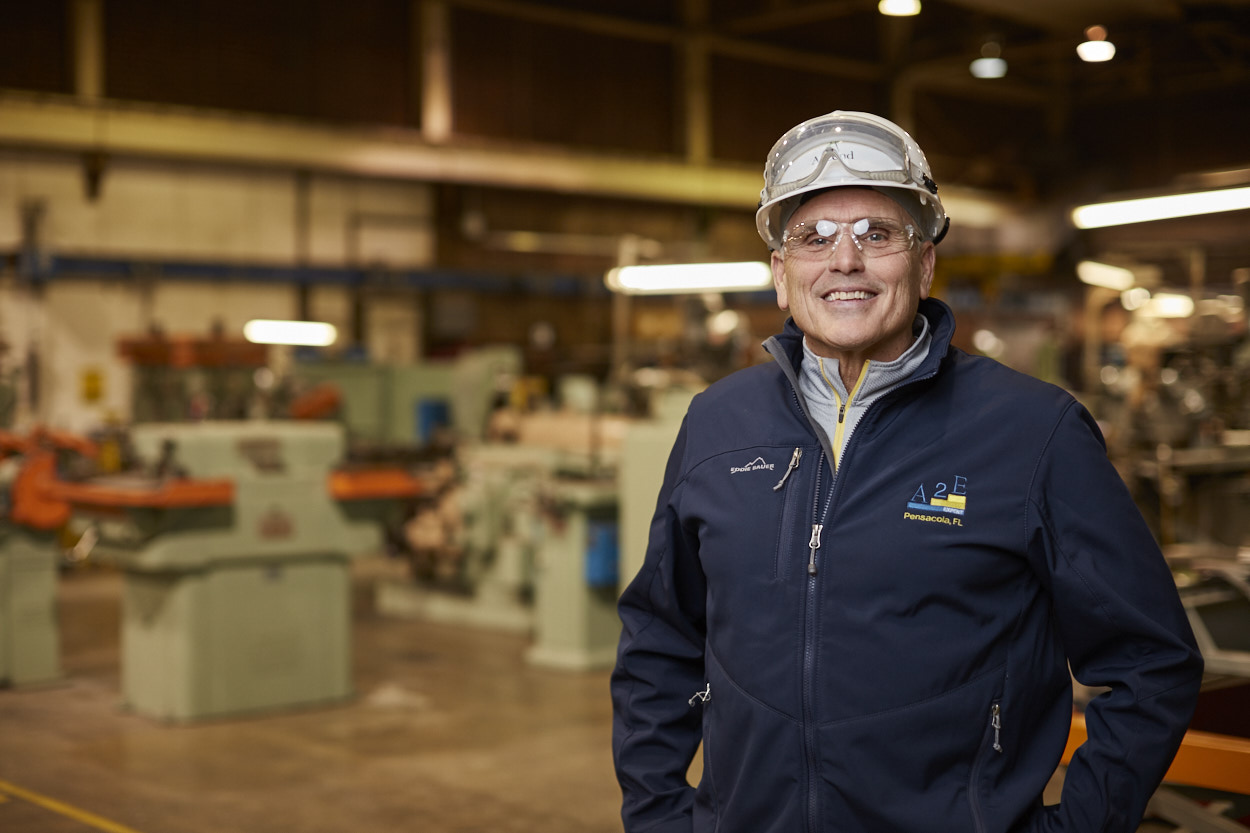 At Ascend, reliability is associated with our products, operations and services. The same can be said for our people. Employees that are reliable come to work on time, complete their work and meet deadlines. However, there are employees that possess these qualities in addition to always being available when they are needed, can be counted on to do a great job and trusted with new projects and responsibilities. All of these characteristics can be said about James Stinson, integrated facilities management (IFM) contract coordinator at our Pensacola site.
An employee since Monsanto in 1995, James has been with Ascend since day one. While James has been with the company for more than 33 years, his positive attitude, reputation and work performance have spread across the company. "Every time I get the opportunity to engage with James, I am always impressed," said Phil McDivitt, president and CEO of Ascend. "James is a true leader and a problem solver, and he does it with a smile on his face. He leaves Ascend in a better place each day."
Over time, James' knowledge and expertise has led him to different roles at Decatur and Foley, and have now led to his current position in Pensacola. James was asked to work at Foley in 2008, after a significant safety incident. He helped ensure a safe and successful restart by coordinating maintenance activities. In order to help, James drove from Pensacola to the Foley site for a year and a half.
Two weeks after the 2011 tornado outbreaks in Decatur, James was asked to help restart the site. "After the devastation that took place in Decatur, it was my job to help and make sure the restart of the site was done safely and successfully," said James. "When you are asked to go to another facility with critical responsibilities, you have to have the mindset that you can get the job done. In the maintenance role, I knew the things that I could do to contribute to make the restart of the site successful."
Ascend Cares
The tornado outbreaks of 2011 led the company to create the Ascend Cares Foundation that supports Ascend employees and families in their time of need. So it's no surprise that James' reliable nature transitioned into a role volunteering with Ascend Cares. James is extremely active with Ascend Cares. For the last six years, James has organized the Ascend Cares' United Way Day of Caring at the Pensacola site where they have partnered with the Escambia Westgate School: The Lacey A. Collier Sensory Complex since 2013. The Escambia Westgate School helps children who have exceptionalities adjust to day-to-day activities. "There are several employees at Pensacola that are very passionate about the Escambia Westgate School," said James. "Some of the projects include maintenance, landscaping, painting and even working on teacher lounges. With the school being 10 minutes from the Pensacola site, it's a perfect opportunity for us to partner with them." Every day James has a reminder of the work that he has done at the Escambia Westgate School as the children made him a thank you poster that hangs on his office door.
James also supports the most senior members of the community as a volunteer. "Recently, we partnered with the Council on Aging," said James. "There are many elderly people that need yard work done so a few days a week we load up our lawn mowers and weed eaters."
For his work ethic and volunteer efforts, James knows that if there is a need, it's the right thing to do. For example, the Hurricane Harvey recovery efforts in Houston. "I was putting teams together to help Hurricane Harvey victims and called James," said Shawn Larson, maintenance, reliability and engineering director at Pensacola. "I told James that I needed to get a plan together and organize volunteers.' James started right away working with his volunteer group. He organized everything to get our employees to Houston. I wouldn't expect anything less from him."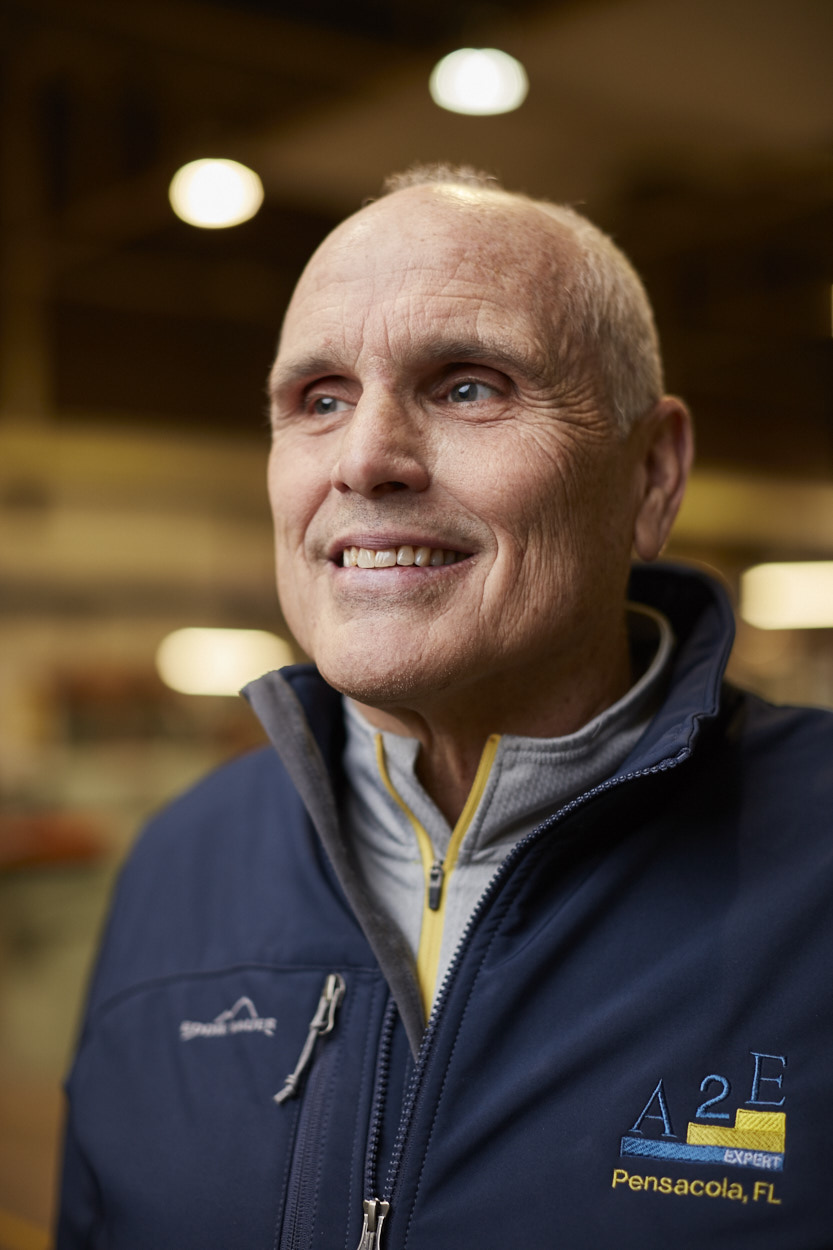 Pensacola role
With his current position as IFM contract coordinator, James was again selected for his ambition to get the job done.
"During the current IFM transition, it was critical to have James' knowledge of the workforce here," said Shawn. "He was able to create charts and give feedback to Turner Industries on how to set up their business year for our site. Without James' organizational skills in lean efforts, we would have struggled."
It is in James' nature to take on new projects. "I enjoy tasks that make improvements to the company and feel those responsibilities that surround IFM fit within my strengths," said James. "At the end of the day, I want to feel a sense of accomplishment at work. I like getting things done. I can't finish a project until I know it's been done right. That's what makes me tick and how I continue to grow as an employee."
A2E certified
James was the first in the maintenance organization to be certified in A2E, Ascend's continuous improvement program. And while James' primary responisbility has been to ensure a successful IFM transition at Pensacola, he is also the A2E facilitator for the maintenance organziation. Using A2E, James developed a tier-two accountablity board for the maintenance organization. The board is now used as a model in several areas across the company.
Looking forward
While James has completed many projects and earned a reliable reputation, he looks forward to his next task at work and volunteer opportunities with Ascend Cares.
"Regardless of your job title or where you are at in your life, you're going to get pulled into different directions and different things," said James. "It's all about the attitude that you have when you approach new roles."