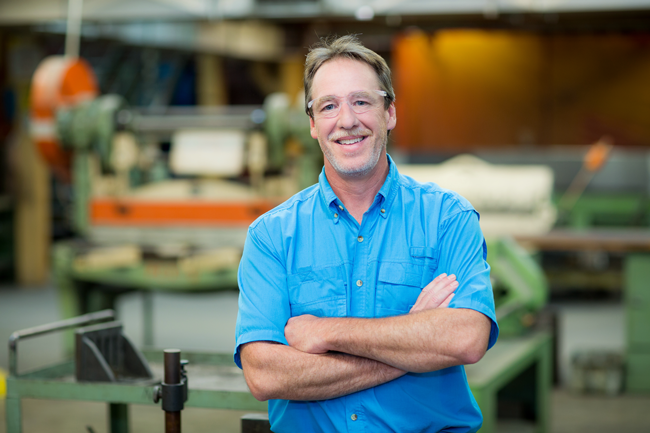 Matt Chapman never turns down an opportunity to help others. It's just who he is.
At work, the Ascend maintenance supervisor served two years as co-chairman of the United Way campaign at our Greenwood plant. He also is a member of the plant's community activities committee. And, as part of the committee, he recruited and organized about four dozen Ascend team members to build a new home for a local family.
In the community, Chapman regularly performs with his gospel band at churches, nursing homes and rehabilitation centers. He also travels across the country with a church group, helping families recover from the aftermath of natural disasters. And, for 15 years, he knocked down fires as a volunteer firefighter.
Every day, Chapman strives to do good by making a difference. His actions are driven by his values, and he's willing to put them to the test. He does it because he deeply cares about people. It's just who he is.
"I have always been someone who wants to help someone who is truly in need," Chapman said. "If there is an avenue to help, I'm there."
Passion for helping
As a pastor's son growing up in Greenwood, South Carolina, he sometimes would see people come to the church food pantry for assistance. He said he didn't think much about it then, but looking back, the experience likely sparked his passion for helping people.
Working for a company that cares about people and community only fuels his passion, he said.
Two years ago, Ascend enabled him to fulfill a longtime desire to work on a Habitat for Humanity project. He presented the idea during a community activities committee meeting because he knew it would be a great opportunity for the Greenwood team to make a difference in the community.
"He was very passionate about it," said Katy Tilley, a plant administrative representative and member of the community activities committee. "He wanted Greenwood team members to be involved in it. He was great in taking charge, finding out what needed to be done and recruiting volunteers. He's very community-minded."
Chapman contacted the local chapter of Habitat for Humanity. It so happened, the King family had just been accepted into the program and needed volunteers to help them build their new home.
He also reached out to Marianne Cone, executive director of Ascend Cares. The company foundation had previously funded a Habitat for Humanity home at another Ascend site and agreed to fund the Greenwood project.
Building a home for a family
Two months later, under Chapman's leadership, Greenwood team members were measuring wood and pounding nails. The team built the home on the plant's parking lot and arrangements were made to move it to the family's property located about three miles from the plant. The family moved in just before Christmas in 2013.
"It was pretty special for us," said homeowner Brian King. "We made some very good friends, especially Matt. He was there through every bit of the process. He embodies a service attitude. He is always looking to help people, no matter the cost to him."
Chapman said he still remembers the overjoyed faces of King, his wife and their two sons, then 15 and 8, when they received the key to their new home. The family's previous home had roofing and flooring problems – all costly repairs they couldn't afford.
"It made me realize that our team had taken someone in such need and in essence gave them a new start," Chapman said.
He also made sure the family had a special Christmas. He put together the family's wish list and asked Greenwood team members to buy the items. Their overwhelming generosity made him proud to be an Ascend team member, he said.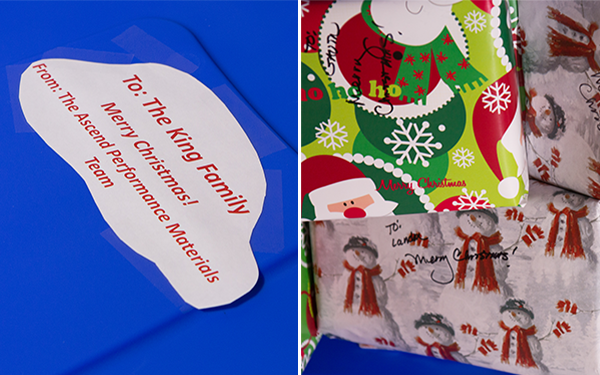 Supports team and community
Chapman is just as concerned about helping his team members. He recently joined the Ascend Cares hardship committee. In that role, he serves as an ambassador for the foundation and a liaison for team members who need assistance.
He is a respected leader at the Greenwood plant. He genuinely supports his team and is willing to go the distance for each team member, said his team leader Greg Inman.
"If a situation needs to be addressed or is not just, he will intervene and drive it to a conclusion," Inman said. "He has their best interest at heart, whether it is their personal safety or their performance on the job."
Chapman's volunteer work stretches beyond Greenwood. After Hurricane Hugo and Hurricane Katrina, he spent a week in Charleston and New Orleans, respectively, with a church chainsaw crew removing trees from houses and roadways.
He showed up in Moore, Oklahoma, too, where he chopped down trees snapped in half by tornadoes, ground stumps and hauled away brush. He has lent a hand in several other communities struck by natural disasters as well.
"I've not been to a natural disaster yet and not realized how lucky and blessed I am," said Chapman, who has been married for 28 years and has three children and a grandson. "When you show up and see the total devastation and disaster, and you know people are seriously in need, it's easy to work hard."