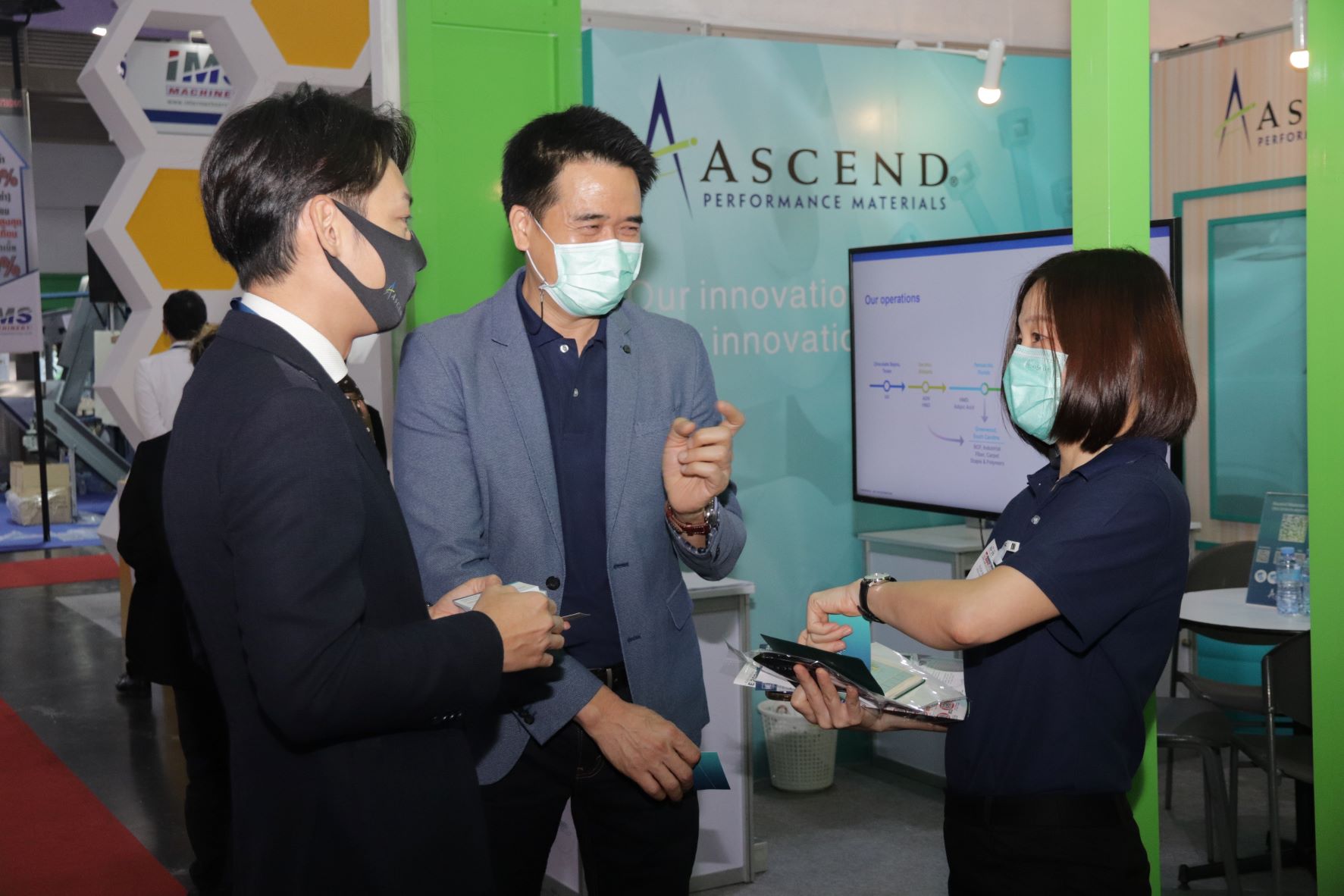 Ascend Performance Materials will showcase it's broad portfolio of engineered materials and growing manufacturing footprint at this year's InterPlas Thailand.
Among the materials the company will showcase are its Starflam® portfolio and its Vydyne® XHT and AVS technologies, which push the performance of polyamide 66 to meet the increasing demands in automotive powertrains and auxiliary systems.
The Starflam portfolio is a broad collection of UL yellow card-certified flame-retardant materials designed to meet the highest standards for electrical and electronic applications with a high tracking resistance and glow-wire ignition and a UL 94 flammability rating up to 5VA.
Vydyne® XHT is a heat-stabilized PA66 designed to withstand prolonged exposure to extremely high temperatures from 170° C to 230° C, without sacrificing processability or mechanical performance. Because of its high-temperature performance, Vydyne® XHT allows greater design flexibility and efficiency under the hood.
Vydyne® AVS is a newly launched material for e-mobility solutions. Specially tuned to dampen the high-frequency vibrations, Vydyne® AVS greatly improves the sound profile of electric vehicles leading to greater passenger comfort.
"Those technologies solve critical challenges for design engineers and allow them greater flexibility," said Dr. Kevin Wu, managing director and senior vice president of Asia for Ascend. "They improve vehicle reliability by reducing the need for more complex solutions."
Ascend will also be showcasing its expansions throughout Asia. Over the past two years, Ascend has grown its global footprint to serve its customers. The company established an engineered materials facility in Suzhou, China in 2021 and recently completed its acquisition of a facility in Chennai, India.
"We are growing to meet our customers needs globally," said Dr. Wu. "We are continually seeking opportunities to help our customers grow and Southeast Asia is a strategic region for us and for our customers."
Ascend will be exhibiting at booth 4B16 in hall 104 at InterPlas Thailand from 22-25 June.