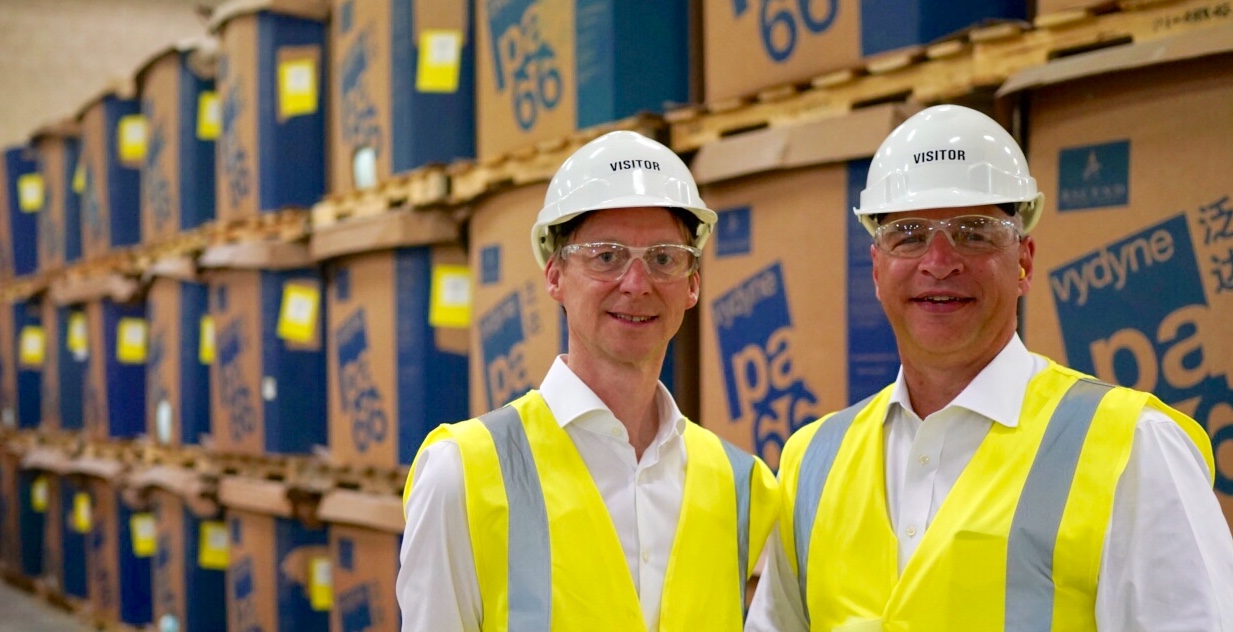 Ascend Performance Materials, the largest fully integrated producer of nylon 6,6 resin, announced today the purchase of Britannia Techno Polymer, an engineering plastics compounder based in The Netherlands. The acquisition establishes Ascend's European manufacturing base and expands its global compounding capacity.
"This acquisition provides us with a sixth manufacturing location and a dedicated footprint for serving our European customers with world-class nylon 6,6 compounds and regional manufacturing expertise," said Phil McDivitt, president and CEO of Ascend. "Importantly, BTP shares our commitment to safety, quality, innovation and customer service. Together, we will expand our offerings and continue to provide the levels of reliability and technical service customers have come to trust."
BTP was founded in 2006 by Andrew Leigh. The company is an engineering thermoplastics compounder specializing in the production of proprietary nylon compounds. Its certifications include ISO 9001 and TS 16949.
"We have a long relationship with BTP and look forward to realizing greater operational efficiency and experience," said John Saunders, Ascend's European leader. "We are excited to have Andy Leigh and the BTP team join Ascend."
BTP's employees will transition immediately to Ascend. Leigh will join Ascend's global management team as director of compounding technology.
"This is an exciting chapter for both companies," said Leigh. "We look forward to integrating our operations with Ascend and gaining world-class operational management."