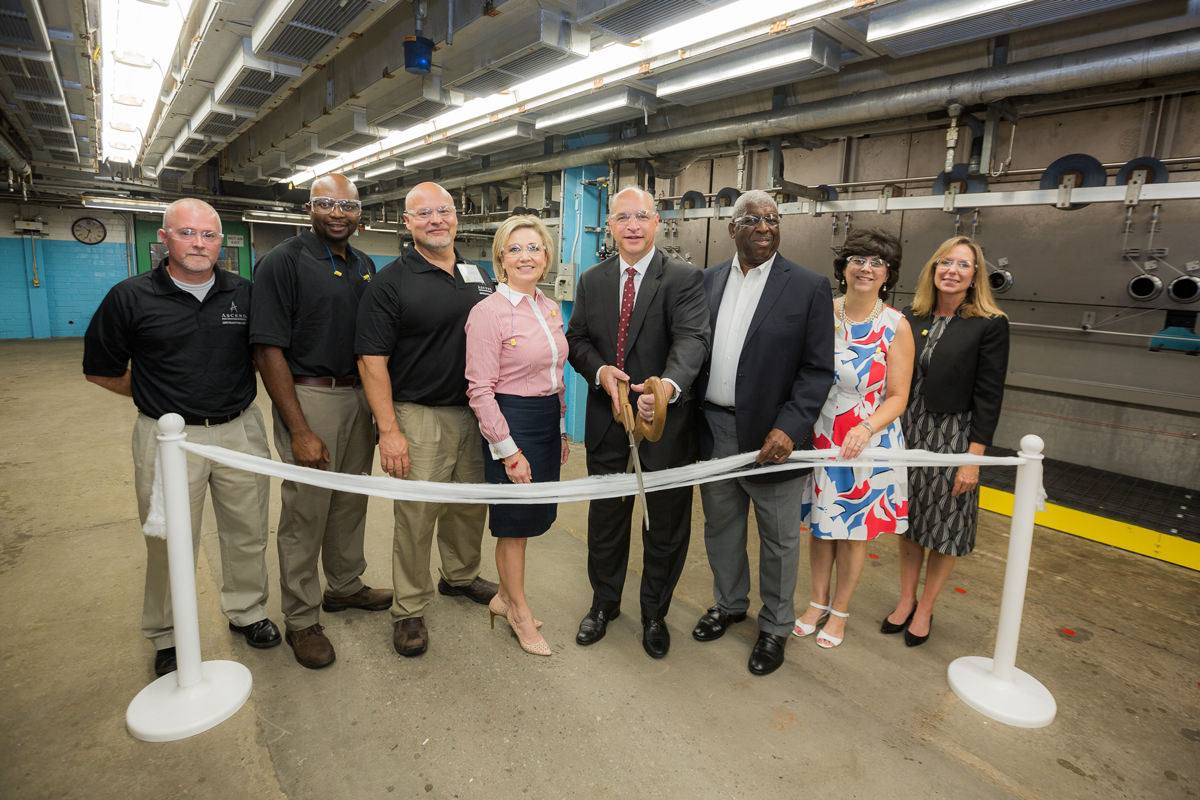 Ascend Performance Materials, a global leader in the production of specialty plastics, fibers and chemicals, this week marked the completion of Project Staple, a $6.2 million expansion project that added nearly 30 new jobs at the company's plant in Greenwood, South Carolina.
Project Staple adds 24 million pounds of staple fiber production capacity and consolidates the majority of Ascend's nylon fiber production in Greenwood. The plant will continue to produce bulked continuous filament, industrial and other fibers in addition to staple, which previously was manufactured in Pensacola, Florida, and Foley, Alabama.
At a ribbon cutting ceremony Wednesday, Ascend CEO Phil McDivitt described the site as a "fiber center of excellence," concentrating the company's nearly six decades of expertise in one facility.
"Project Staple brings another production line to a plant that has been making fiber for nearly 60 years," McDivitt said.
McDivitt was joined Wednesday by many Greenwood community leaders and elected officials, including South Carolina state Sen. Floyd Nicholson; Greenwood County Manager Toby Chappell; County Council Chairman Steve Brown; Council Vice-Chairman Chuck Moates; Councilman Theo Lane; Tyler James of U.S. Rep. Jeff Duncan's office; and Sarah Floyd of South Carolina Rep. John R. McCravy's office. Also attending were Teresa Powers of the South Carolina Department of Commerce; Heather Simmons Jones, CEO of the Greenwood Partnership Alliance; and Angelle Laborde, President and CEO of Greenwood Chamber of Commerce.
"This expansion's success is owed to the hard work of our employees and the support of many partners and leaders in Greenwood and across South Carolina," McDivitt said.
Sen. Nicholson praised Ascend's commitment to growth. "They are investing in the future to make sure we have good jobs for our community," he said.