Children with disabilities will be able to round the bases on a specialized baseball field funded by Ascend Cares.
The field is for Miracle League, an organization in Greenwood, South Carolina, that gives children with special needs an opportunity to play baseball.
"With our projects, we want to make a difference in the lives of as many people as possible in our communities," said Rachell Gold, executive director of the Ascend Cares Foundation. "The funding of a new baseball field for Miracle League supports the children, their families and local residents for years to come."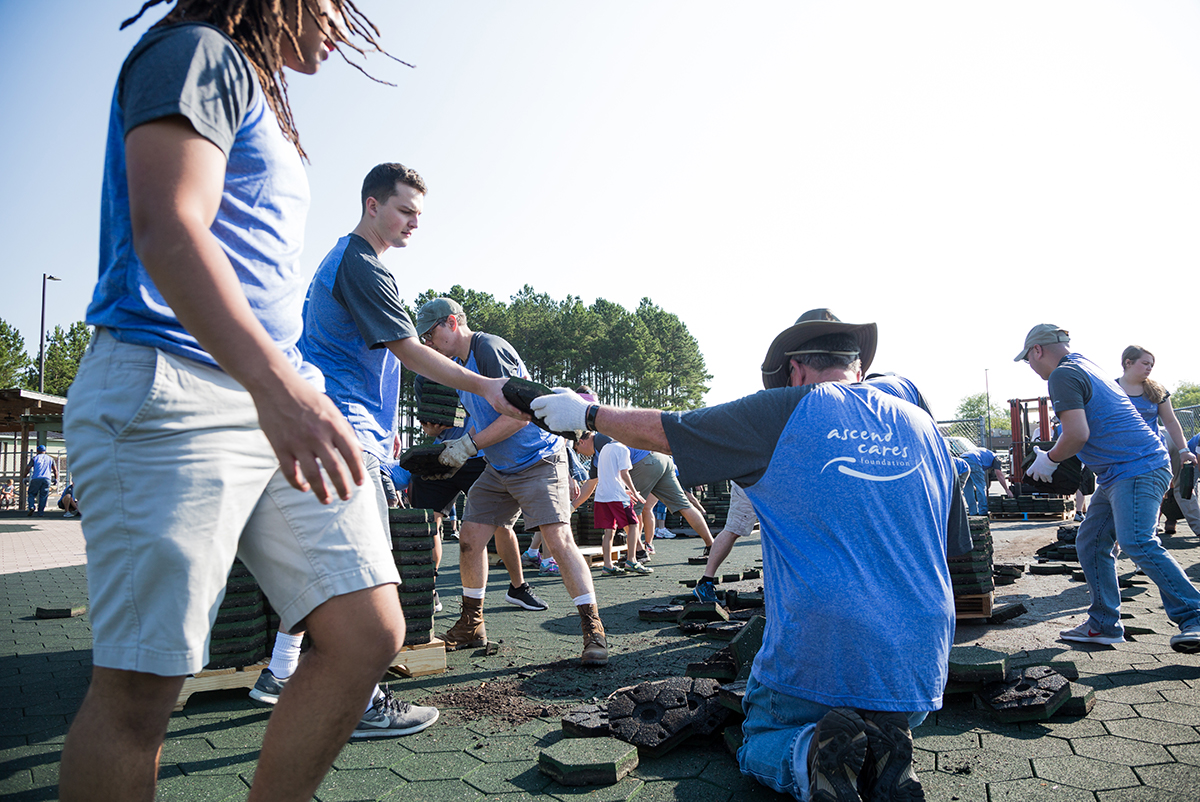 All games are played at the Burton Center in Greenwood on a special rubberized-surface designed so that kids using wheelchairs, walkers or crutches are able to maneuver on the field. The league is made up of four teams totaling 75 children.
"Our motto is 'every child deserves a chance to play baseball,'" said Amy Ashley at Miracle League. "We are incredibly thankful that Ascend Cares chose to fund a new field giving more children the opportunity to play baseball, make friends and have fun."
Hal McCord, Ascend's senior site director in Greenwood, says this is the company's first project with Miracle League.
"Children's health and safety is a pillar of Ascend Cares," said McCord, who also serves on the foundation's board of directors. "We are excited about forming a partnership with Miracle League and doing more projects together."
In preparation for the new baseball field, Ascend Cares volunteers dug up the existing field on June 1 as a part of the company's Global Day of Caring, an annual volunteer event where employees from around the world give back to their communities. The field is scheduled to be completed for the 2019 fall season.