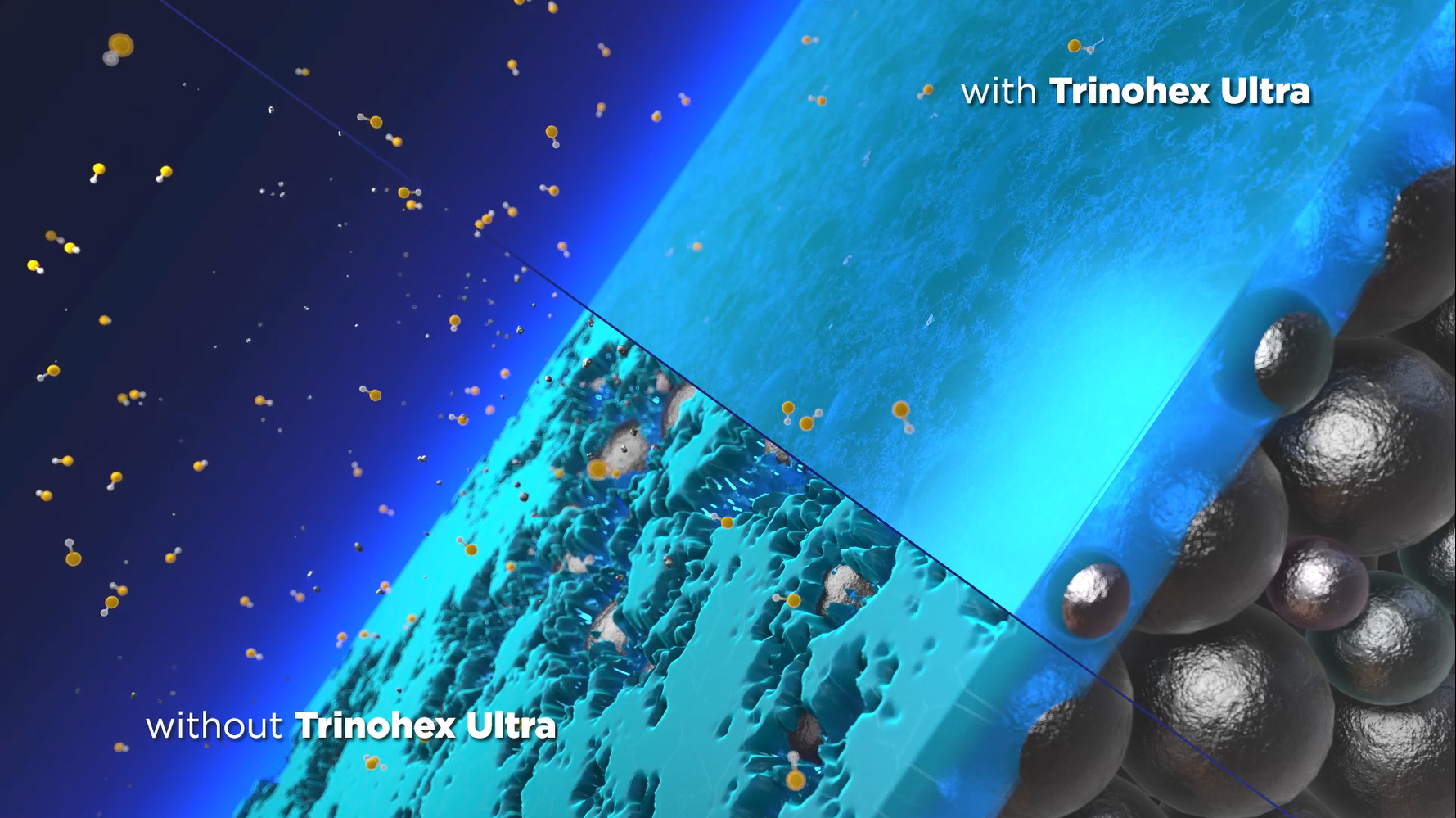 Ascend Performance Materials' Trinohex® Ultra is now the first and only high-purity 1,3,6-hexanetricarbonitrile to be China REACH-registered, making the performance-boosting lithium-ion battery electrolyte additive available for use in the world's largest battery market.
"China is at the forefront of lithium-ion battery production and we look forward to helping produce safer, longer-lasting and better-performing batteries," said Dave McNeece, sustainable specialties senior business manager at Ascend.
In third-party testing, Trinohex Ultra has demonstrated superior cathode protection across cathode and electrolyte chemistries. This protection has shown a 30% reduction in harmful gas generation and longer-lasting performance, especially in extreme conditions.
"Battery safety, performance, cost and material availability are the biggest obstacles to mass adoption of e-mobility and renewable energies," said Mr. McNeece. "Trinohex Ultra is a drop-in solution to these challenges and can be easily integrated into existing battery chemistries and manufacturing processes."
Trinohex Ultra is manufactured on world-scale assets and readily available globally.