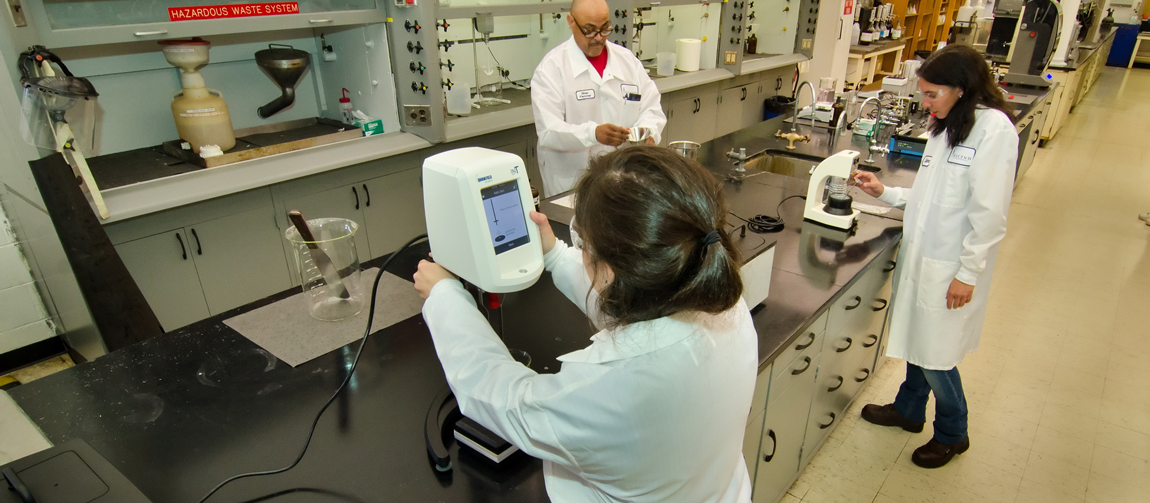 Each of our production sites has dedicated quality-control labs to ensure the quality of our products. Additional labs in Chocolate Bayou, Decatur and Pensacola provide lab services, including purification and batch modifications, to meet specific customer needs.
Our scientists and technicians use state-of-the-art analytical equipment to modify product specifications and perform reactivity evaluations, and can support guest operations.
Our labs are equipped to perform the following:
Elemental analyses.
Chromatography.
Total nitrogen.
pH.
Environmental testing.