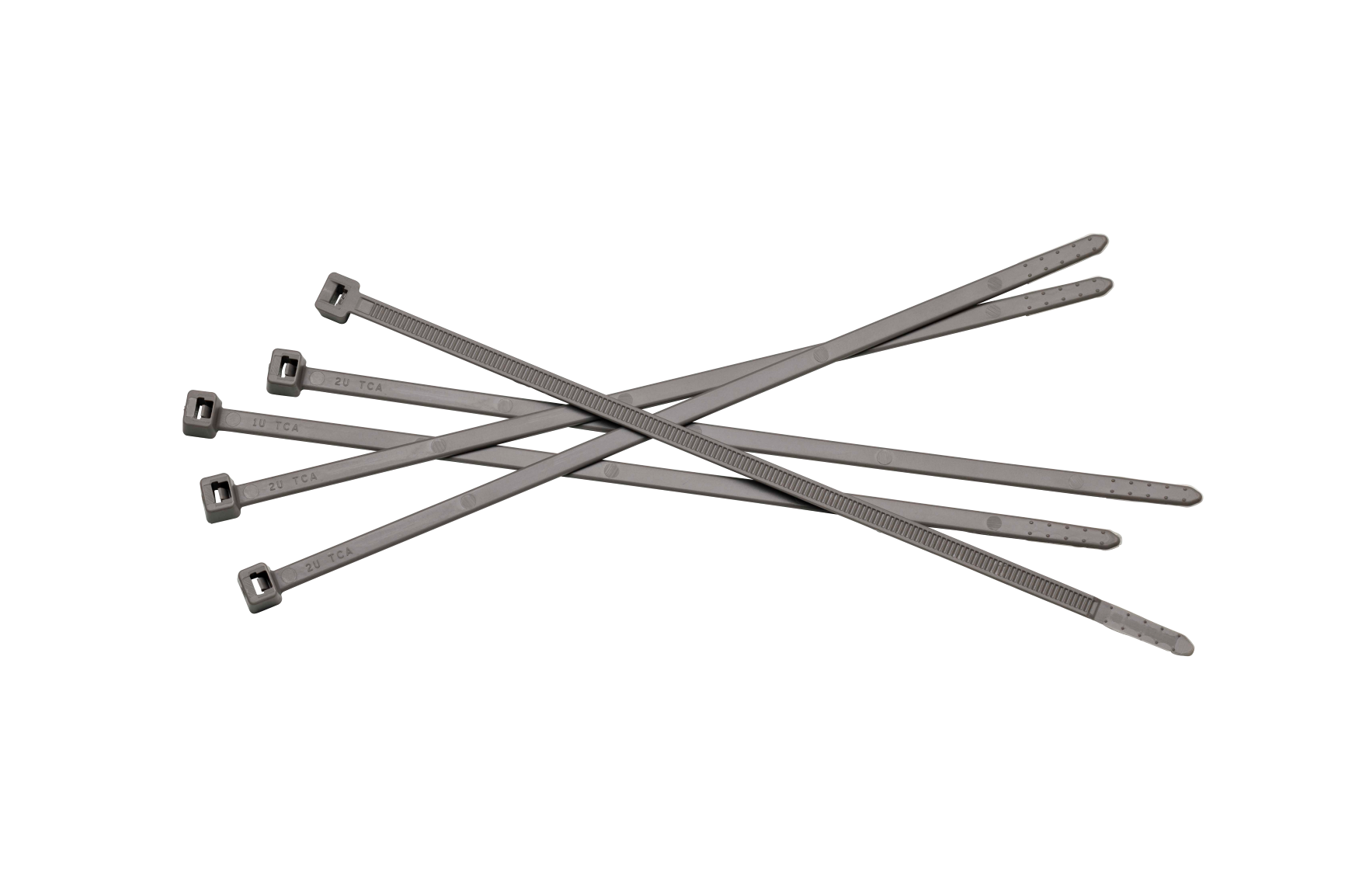 Ascend Performance Materials, the largest fully integrated producer of polyamide 66 resin, is showcasing new grades of its Vydyne® PA66 for cable ties and fasteners, films, and electronic and electrical applications at K 2019.
Vydyne ThermaPlus™ is a heat-stabilized PA66 for cable ties and fasteners. Utilizing Ascend's proprietary multistage heat-stabilizing technology, Vydyne ThermaPlus brings temperature resistance up to 230 C without sacrificing the processing efficiency manufacturers rely on.
Vydyne ThermaPlus allows manufacturers to use their current PA66 processing equipment without an impact to efficiency to produce cable ties and fasteners for under-the-hood automotive applications.
"PA66's clean and efficient processing has made it the material of choice for cable tie and fastener processers," said Christelle Staller, Ascend's director of sales for Europe. "When we developed Vydyne ThermaPlus, it was important that we design a product that retains that processability and meets the increasing thermal loads found under the hood."
Ascend is also debuting a new series of PA66 copolymer resins for films. Vydyne PTR films are 40% more puncture resistant than PA6 films, exhibit high clarity and can be processed on existing blown, cast and biaxially oriented film equipment.
"Insufficient packaging is a significant cause of product and food loss throughout supply chains," said Steve Manning, Ascend's senior director for technology. "Obviously, these are complex issues with no single solution, but we know that part of the answer is better packaging that stands up to the rigors of transporting goods globally."
Vydyne PTR resins are available in 11 different grades for food, high-heat and industrial packaging applications.
Finally, Ascend will introduce a new grade of its popular Vydyne ECO series for E&E applications. ECO 500 is a reinforced, nonhalogenated flame-retardant PA66 for use in circuit breakers, power disconnects, and electric and hybrid vehicles. The new grade, currently in development, will exhibit a UL 94 V-0 rating at less than 0.4 mm, a glow wire flammability index of 960 C and a comparative tracking index of greater than 600 V. Depending on the application, ECO 500 will be available in 15%, 25% and 30% glass filled compounds designed with improved flow and reduced plate-out for efficient processing.
Ascend sales and technical representatives will be at the company's stand 6A07 at K 2019 in Dusseldorf Oct. 16-23.